Dr Dev Roychowdhury is a researcher, psychological scientist, and consultant in mental health and performance psychology, with proficient experience in academia, industry, and the military.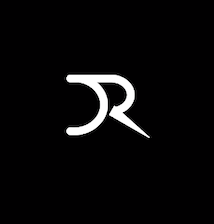 He is the Research Director and Chief Scientist at DR ACADEMY. Dr Roychowdhury has earned a doctorate in psychology and possesses proficient lecturing, research, and industry experience.
In academia, he has taught several psychology units to students across different year levels. He has an innovative, effective, and engaging teaching philosophy which empowers students with critical thinking tools to enrich their learning experiences and enhance academic performance and excellence. He also takes particular interest in mentoring and supervising graduate students and researchers to help them excel in their academic and professional pursuits.
Furthermore, Dr Dev Roychowdhury takes keen interest in research and has published his research work in authoritative and high-impact scientific journals, such as Psychology of Sport & Exercise, Frontiers in Psychology, Asian Journal of Sport and Exercise Psychology, SAGE Open, Health Psychology Report, Journal of Functional Morphology and Kinesiology, Journal of Human Sport & Exercise, and Psychological Thought, to name a few.
His research interests span the areas of motivation, mindfulness, physical activity, and sport and exercise psychology. He is also interested in other cognate areas including mental health, resilience, psychotherapy, critical pedagogy, and translational research.
You may find his research output in the Research page. You may also find some of his thought experiments in the Perspective page. Feel free to get in touch if you are interested in collaborating on relevant research projects or seeking mentoring services.
Moreover, Dr Roychowdhury also works as a consultant and expert in providing a diverse range of solutions to individuals, groups, and organisations. He has a proven record of leading complex projects, building relationships with internal and external stakeholders, collaborating on research projects, managing undertakings from concept to completion, and designing effective strategies and course content. Dr Roychowdhury has worked and collaborated with a wide variety of patrons from students, professional athletes, military personnel, and managers to performers, business directors, CEOs, and multinational companies. If you are interested in consulting with him, please fill out the contact form.
Dr Dev Roychowdhury has also served in various senior leadership and executive positions. He has served as a uniformed and commissioned Military Officer in the Armed Forces. He has also been invited as a Guest Editor and reviewer for several reputed scientific journals. He likes to spend his leisure time painting, reading, meditating, and playing sport.
---
Dr Dev Roychowdhury is passionate about transforming lives. He has worked internationally with individuals, groups, and organisations and helped them achieve their goals and flourish in their chosen endeavours. You may contact him for:
⇝ Research Collaboration
⇝ Research Mentoring and Supervision
⇝ One-on-one Consultation
⇝ Sport, Exercise, and Performance Psychology Consultation
⇝ Mindfulness Training and Workshops
⇝ Business and Executive Coaching
Dr Roychowdhury is currently working on several projects that fuse traditional wisdom with contemporary science to help individuals appreciate the intricacies and impact of mental health issues, gain insight and resilience to re-align their priorities, and develop a vision for creating healthy and meaningful life. He is interested in collaborating with like-minded people on relevant and meaningful projects. Please feel free to get in touch if you are interested in collaborating with him.
In his leisure time, Dr Roychowdhury enjoys reading, painting, meditating, and playing sport. His dream project is to create a mental health initiative that improves individual and population health, fosters a sense of inclusive community, encourages interpersonal and social connections, and promotes crucial mental health and life skills.
Expertise:
Research  |  Lecturing  |  Performance Psychology  |  Mental Health  |  Consulting  |   Mindfulness  |  Academia  |  Coaching  |  Mentoring  |  Leadership  |  Management  |  Psychotherapy  |  Project Conceptualisation & Implementation  |  Personal Development
Social Links:
Twitter: https://www.twitter.com/drdevroy
LinkedIn: https://www.linkedin.com/in/drdevroychowdhury
Instagram: https://www.instagram.com/drdevroychowdhury
Facebook: https://www.facebook.com/drdevroychowdhury
---
Questions People Also Ask
What qualification does Dr Dev Roychowdhury have?
Dr Dev Roychowdhury has earned a doctorate degree in psychology, specialising in mental health, and sport, exercise, and performance psychology.
What does Dr Dev Roychowdhury do?
Dr Dev Roychowdhury teaches and consults in mental health and performance psychology, where he provides tailored solutions to individuals, groups, organisations, universities, military, and corporate agencies. He also publishes articles in high-impact scientific journals and serves as a reviewer for several reputed journals.
What was Dr Dev Roychowdhury's role in the Military?
Dr Dev Roychowdhury served as a Commissioned and Uniformed Senior Army Officer in the Armed Forces.
How can I book a session with Dr Dev Roychowdhury?
You may book an appointment with Dr Dev Roychowdhury by visiting the Contact page.
Where does Dr Dev Roychowdhury live?